☰ Cardiff Scientific Society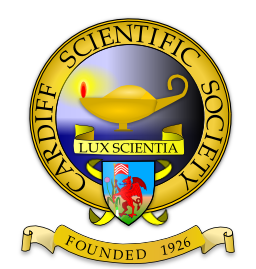 All lectures will be held in Lecture Theatre 0.13 (Wallace LT) commencing at 7.00 pm in Cardiff University's Main Building located on Park Place (CF10 3AT).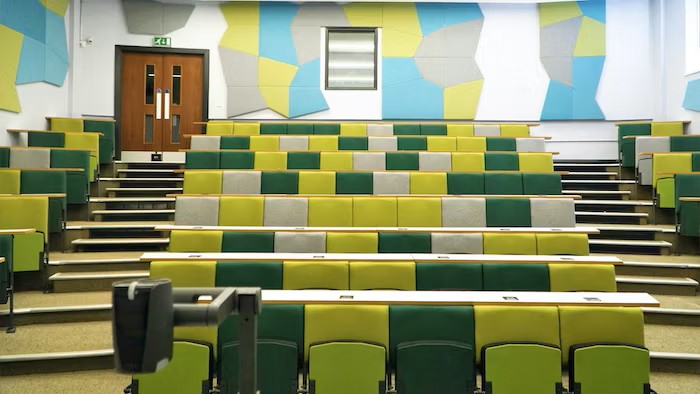 Pay and display parking is available outside Main Building, along Park Place (shown with red lines). There are Cardiff Council pay and display machines that accept payment via card or cash - the MiPermit app is also available. The fee between 18:00-20:00 is a £2.60 flat fee. Please do not enter into Main Building car park through the barrier as you may be fined.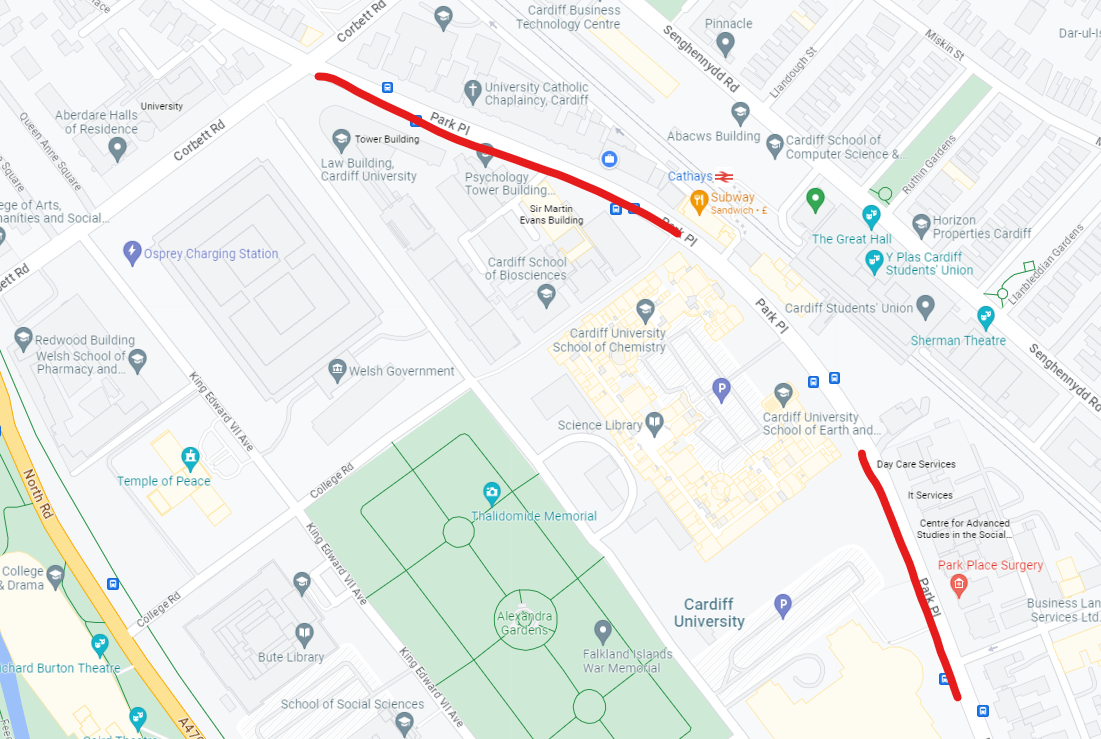 As you approach Main Building through the courtyard entrance from Park Place, you will then enter into the Viriamu Jones Gallery. Please note the Museum Avenue entrance will not be open - please use the doors from Park Place (shown in the picture below).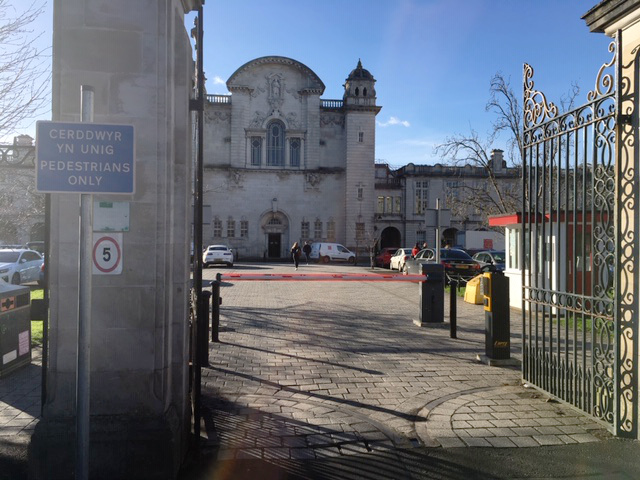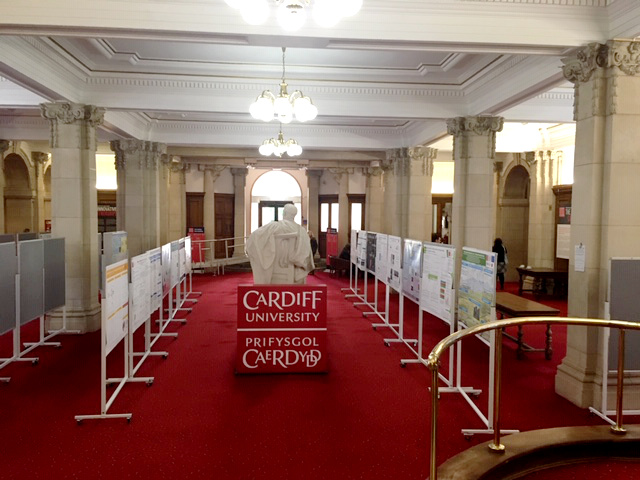 Lecture Theatre 0.13 is on the ground floor. Follow the corrdior alongside the Reception desk. Turn left as you reach the end of the corridor and keep walking past a corrdior of offices and a small foyer. The lecture theatre is sign-posted and will be on the right hand side. Please click here for the enlarged map below with red arrows pointing the direction of travel. Toilets are located in the VJ Gallery and also along the corridor before the lecture theatre (circled yellow).