☰ Cardiff Scientific Society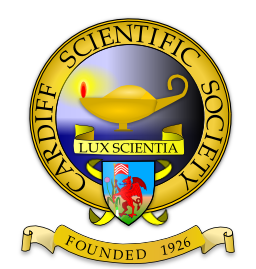 Some Queues I've Enjoyed...
Professor Jeff Griffiths

Cardiff University
3rd October 2012
Queueing is part of our everyday experiences - we queue at banks, supermarkets, cafes, traffic lights, etc. Queueing theory is a well-established methodology, dating from the early 1900s, but the subject area now has wider application than our usual picture of customers waiting for service. This talk is motivated by a lifelong interest in the analysis of a wide variety of queueing systems, with the overall aim of reducing the drudgery of waiting in line. So, from where does the enjoyment come? In many cases, the work has resulted in important changes to queueing processes, leading to improvements in quality of life, major financial savings, etc.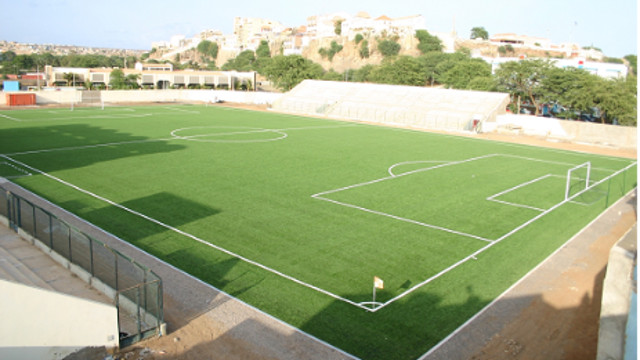 The Perfect Football Pitch - is Artificial Turf the Answer?
Professor Len Nokes

Consultant to FIFA, Cardiff University
17th October 2012
Many of us who are old (and interested) enough will remember the controversy surrounding the installation of artificial pitches (now termed football pitches) in the early 80's at football grounds including Loftus road, the home of Queens Park Rangers Football Club. At the time it was greeted with excitement and enthusiasm by the supporters as players had to adapt to a faster and more technically demanding surface. The future looked good for football... or was it?! Within two to three years most of these newly installed expensive pitches were all pulled up and replaced by the conventional natural turf pitches. What went wrong? This lecture will describe the recent work undertaken (by FIFA) to revisit this potentially life changing subject.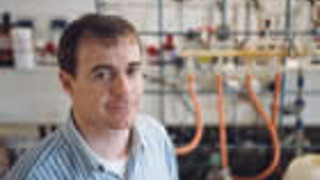 Engineered Surfaces
Professor Ivan Parkin

University College London
31st October 2012
This talk details the formation and functional properties of surfaces formed by chemical vapour deposition methods. It includes antimicrobial surfaces for reducing hospital acquired infection, superhydrophobic and superhydrophilic self- cleaning surfaces and transparent conducting oxides. The talk illustrates the importance of both surface chemistry and microstructure in determining functional properties. The talk includes a number of video segments including water bouncing and photo-assisted water splitting.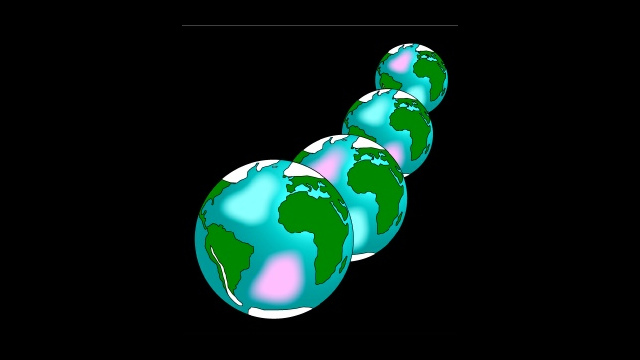 Understanding Abrupt Climate Change in the Past
Dr Stephen Barker

Cardiff University
4th November 2012
We have all seen news reports and even movies about the possibility of abrupt climate change in the future. But where did the idea of abrupt climate change come from and why do we think that Earth's climate can change at all? Here I will introduce some of the evidence that paleoclimatologists have used to demonstrate the occurrence of abrupt climate change in the past. Climate records from polar ice cores, deep sea sediments and cave stalagmites all provide clues in this story. I will show how these records have contributed to our understanding of the climate system and ultimately how we think that abrupt climate change may have influenced human societies in the past.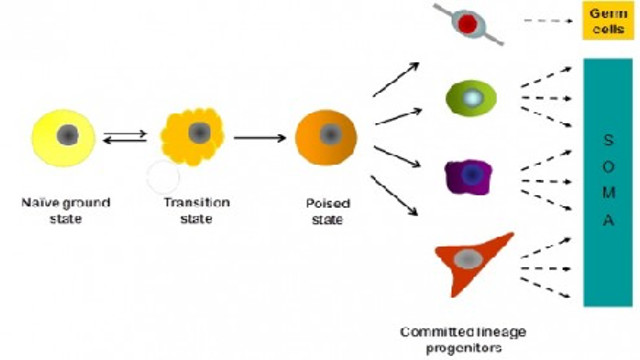 Pluripotent Stem Cell Landscapes
Professor Austin Smith

Wellcome Trust and Medical Research Council Stem Cell Research Institute
28th November 2012
Pluripotency, the capacity to generate all cell types of the body, lies at the foundation of development in mammals. A small group of pluripotent cells emerge before implantation in the blastocyst. They remain in a naive state only transiently before beginning specification towards different lineages. In 1981, however, scientists discovered that pluripotency could be maintained in cell culture. The resulting embryonic stem (ES) cells can self-renew indefinitely while retaining full differentiation potential and embryonic identity. Study of ES cells over the intervening 30 years has revealed unique molecular features that underlie pluripotency. These studies have also highlighted profound differences between ES cells from mice and human cell lines. Deeper understanding of ground state pluripotency is therefore needed.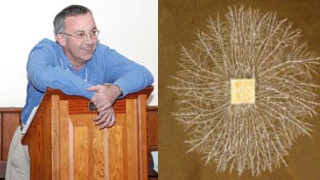 Ecological Consequences of Climate Change
Dr Hefin Jones

Cardiff University
12th December 2012
Earth's climate is changing, and it will continue to change throughout the 21st Century and beyond. Rising temperatures, new precipitation patterns and other changes are already affecting many aspects of human society and the natural world. In this lecture I explore some of the ecological impacts - on biomes, ecosystems, individual species, ecological processes and interactions. How do plants adapt to predicted increases in atmospheric carbon dioxide? How dramatic will be the change in species' distribution over the next 50 years? Will productivity, respiration and decomposition patterns change? Will climate change impact the natural history of Wales?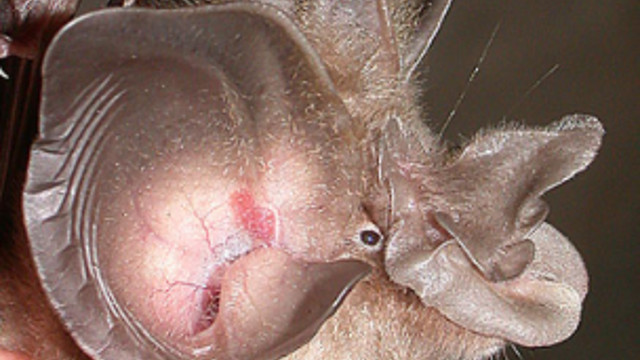 What is it like to be a Bat? Perspectives from Ecology, Behaviour and Conservation Biology
Professor Gareth Jones

Bristol University
9th January 2013
Two adaptations of bats - flight and echolocation - make them fascinating subjects for evolutionary biologists. Their remarkable adaptations, coupled with evidence of recent population declines, make bats a high priority for conservation. Current threats to bat populations include emerging infectious diseases such as white-nose syndrome in America, being killed by wind turbines, and climate change. My research is interdisciplinary and involves bioacoustics, molecular biology and ecological modelling. I will cover topics such as - how are echolocation calls related to ecology? How can moths avoid being eaten by bats? How is urbanisation affecting bats and why are bats important to humans?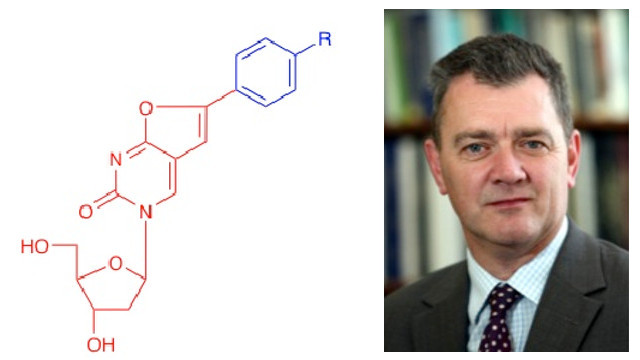 Drug Discovery: from the Lab to Wall Street (and to Patients)
Professor Chris McGuigan

Cardiff University
23th January 2013
Drug discovery is a very long and tortuous process. This process will be described with reference to the speaker's direct experience in the development of new experimental treatments for viral infections, cancer, and arthritis. At the time of writing the McGuigan lab have a new agent for shingles and a promising new drug for hepatitis C virus, both in phase 2 human trials, and a new agent for pancreatic cancer about to enter human trials. All 3 were discovered in our labs in Cardiff. One of these agents was recently bought out by Bristol Myers Squibb for a record breaking $2.5 bn; the science behind this deal will be described. Studies further back in the pipeline, such as the lab's work on arthritis, will be described, with an overview of the challenges and opportunities for future work in drug discovery within academia and beyond.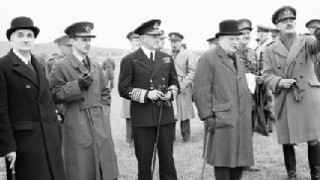 Wizards and Luddites: Science Churchill and the Second World War
Professor David Edgerton

Imperial College, London
6th February 2013
In much literature Winston Churchill is seen as a figure who stepped out of the past to lead the British Empire to victory in the Second World War. Yet, he was deeply committed to new ways of waging war, to science, to inventions of all kinds. He was indeed an inventor himself, and he led a remarkably scientific cabinet. Yet far from celebrating this many British scientists criticised Churchill, and his personal adviser Lord Cherwell, for lacking in scientific and technical judgement and for supporting wasteful inventions. What are the lessons for thinking about science in the second world war, and for policy today?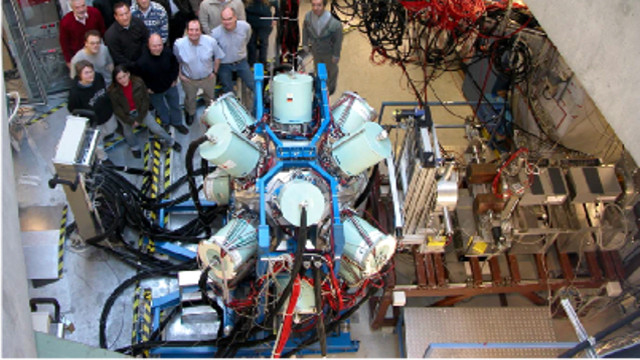 Nuclear Spectroscopy: From Natural Radioactivity to Studies of the Most Exotic Isotopes
Professor Paddy Regan

University of Surrey
20th February 2013
This talk will present data from some recent measurements which have revealed nuclear matter with highly unusual proton-to-neutron ratios compared to the stable isotopes which make up 'normal' cold matter on Earth. These very exotic radioactive species are important both from a fundamental point of view but as also in understanding the formation of the chemical elements through explosive nucleosynthesis in supernova. The same experimental techniques used in this research can also be applied to measurements of levels of radiation in the human environment, including measurements of radiation releases following nuclear power incidents such as Chernobyl and Fukushima.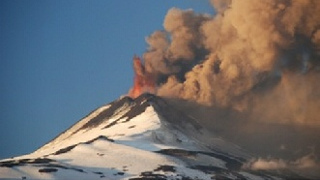 The Lord Phillips Memorial Lecture: Volcanoes and Society
Professor Stephen Sparks

Bristol University
6th March 2013
There are thought to be about 600 million people living close enough to active volcanoes to be affected when they erupt. Casualties from volcanic eruptions have been modest (around 300,000 in the last 200 years) compared to other natural hazards, but economic losses and societal disruption can be considerable. The modest sized eruption of Eyjafalljokull volcano in Iceland in April and May 2010 did not kill anyone but disrupted the travel of millions of people and cost the airline industry billions of dollars. This emergency highlighted the increasing vulnerability of modern globalised societies.
New approaches to volcanic hazard assessment and risk management are emerging as Society requires more information to respond to volcanic emergencies, making the study of their return periods, possible environmental effects and consequences a key goal of volcanology.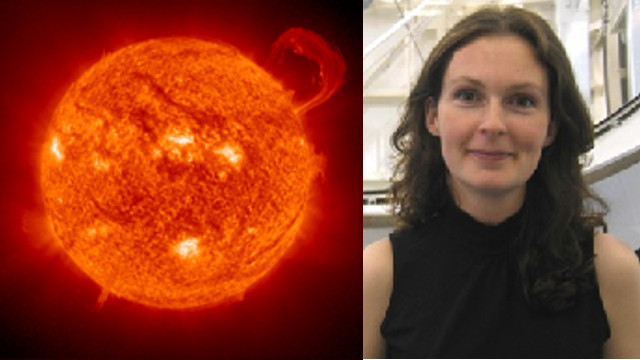 Solar Max
Dr Lucie Green

Mullard Space Science Laboratory, University College London
20th March 2013
There is more to our Sun than meets the eye. Observations from spacecraft have, over the last 50 years, revealed dynamic and active behaviour to our Sun that cannot be seen from the Earth. This activity is predicted to peak in 2013. This talk will discuss the science behind the activity and how eruptions of magnetic field from the Sun's atmosphere can drive catastrophic failures of technology that we take for granted.